TradingMatica has selected the following Artificial Intelligence Trading Systems for your success in trading.
The systems listed below are a collection of the best trading software for stocks; the benefit of using artificial intelligence trading software based on neural network theory and algorithms is to get clear signals for entry and exit points; by following these alerts which will appear directly on your screen together with audible alerts, will allow you to be independent from your emotional behaviour and to trade according to mathematical rules.
In other words, you will not rely only on your intuition or "sixth sense" but on Algorithmic Trading and Artificial Intelligence Trading Software.
The combination of Algorithmic Trading and "No emotions trading" will increase significantly your performance in trading Forex, Stocks, Futures and Options.
Neural Trading
Based on neural network theory, this Artificial Intelligence software indicates to you the most probable trend in a specific time period.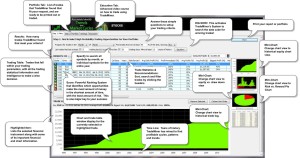 Stock Neuromaster Trading Software
Artificial intelligence software indicates when to buy/sell your favorite stocks.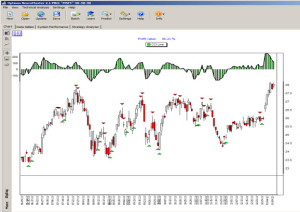 Autopilot Bulls&Bears Stocks
Advanced charting software with Artificial Intelligence trading signals: you will get on your screen buy and sell arrows.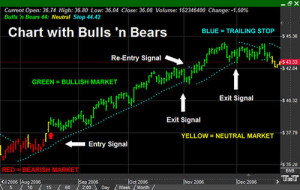 Salva
Salva