These are the best Stock and Options Trading System that we have selected.
Premium Stock Trading System 1: Market Club


Salva

Smart Scan
MarketClub's Smart Scan will help you quickly find winning trades in all the markets we cover. Filter results to pick out markets that fit your personal volume, price, or exchange preferences, or one of our 24 charting setups. Use our Recent Trade Triangles Scan to help you pick markets that are primed to move in both positive and negative directions and have a newly issued signal!
Portfolio Manager
MarketClub's Portfolio Manager allows you to create multiple watch lists so you can organize your portfolio symbols and see your diverse portfolio holdings in one glance.
Interactive Charts
In addition to our proprietary Trade Triangles, our charts come complete with a set of technical tools that are easily integrated with various trading styles. Find your perfect chart type and combination of studies and it will be saved to your charting template to be recalled for any chart you pull up.
Email Alerts
Don't miss another move! You can set email Alerts to notify you of net changes, new highs and lows, changes in trend score, breakouts and when our Trade Triangles signals have been issued for one or all of the symbols that you've added to your portfolio.
Top Markets
We have used our scanning and filter tools to create easy-to-read lists which rank the best stocks, ETFs and forex pairs at any moment! These lists change on a real-time basis so you can find strong trends and big potential movers.
Members Blog
Access Daily Market Updates, educational videos, relevant articles, and share your thoughts with other members. We answer questions from traders around the world, post tips, share trading ideas, and post online market analysis videos based around MarketClub's methodology and tools.
Data Central
Access downloadable historical data in comma-delimited, tab-delimited, and MetaStock format. Information is available in 1 minute, 15 minutes, 1 hour, and daily time intervals for 165,000 symbols. Traders that need end-of-day data can use this tool to collect all the information they may need.
Premium Stock Trading System 2: Tradespoon
Tradespoon is a mathematical and algorithmic trading system giving crystal-clear trading signals for Stocks and Stock Options.
Tradespoon is a software tool that indicates to the trader precise trading opportunities with stock and stock options.

Tradespoon proprietary platform is based on a sophisticated database of stock characteristics and investor preferences, with over 15 years for predictions. Tradespoon uses an advanced software technology to identify in the most possible accurate way stocks with the highest statistical potential of returning a profit to the trader on the basis of:

sophisticated algorithms,

predictive analytics,

supreme computational power


earnings per share growth,

stock volatility,

beta,

correlation between SPX and the stock
and other data factor into the model.
In few words, nothing is left to the case or to the intuition but everything is down to the strength of mathematics and algorithms.

Featured in Tradespoon Intelligence Platform:
Seasonal Chart

Stock Forecast Toolbox
Seasonal chart
It gives you a chart depicting the most probable stock movement based on historical performance and on algorithmic calculations.
This tool may help you:
Decide which side of the market the stock is trending;

Estimate how long uptrends and downtrends are likely to last

Pinpoint tops and bottoms and set up entry and exit points.
Example of seasonal chart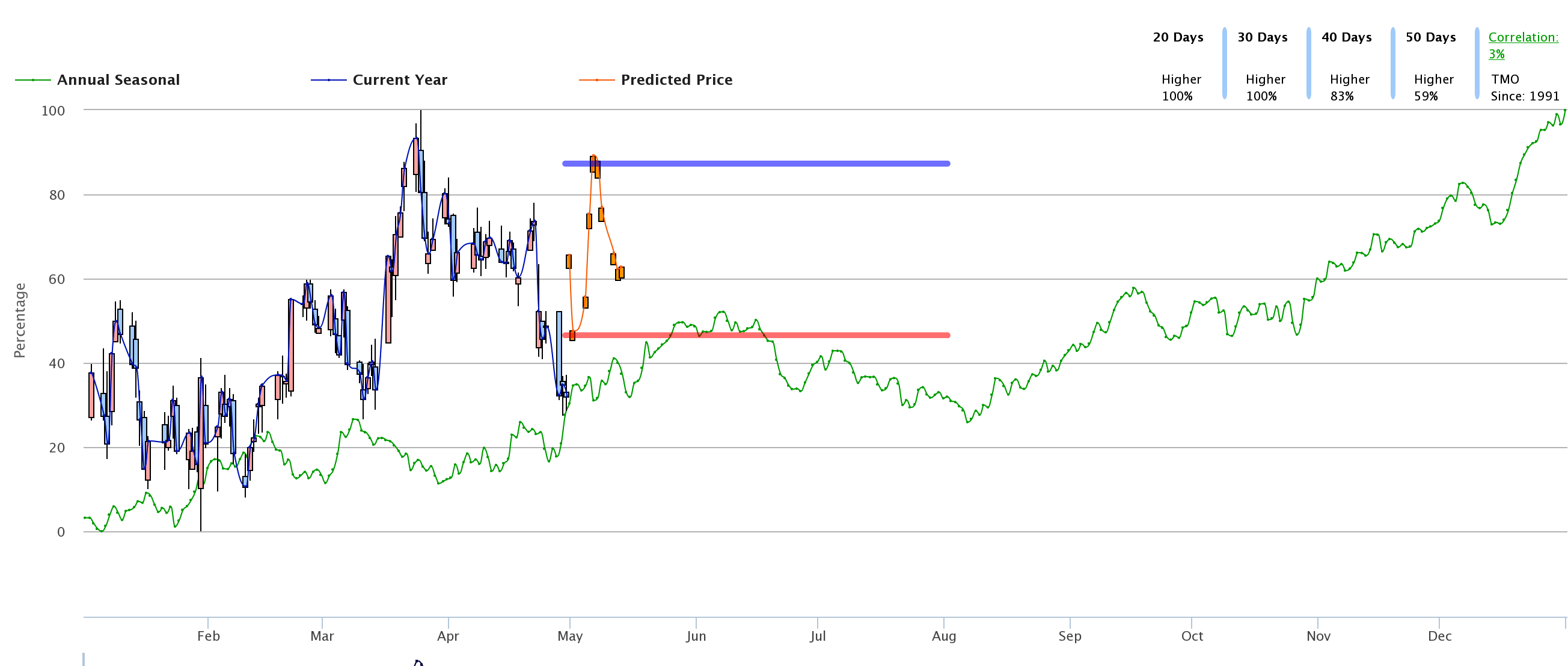 Stock Forecast Toolbox
Just plug-in the stock symbol and you will get back at your choice a short-term (10 days) or a long-term (6 months) chart forecast.
Example of Stock Forecast Tool output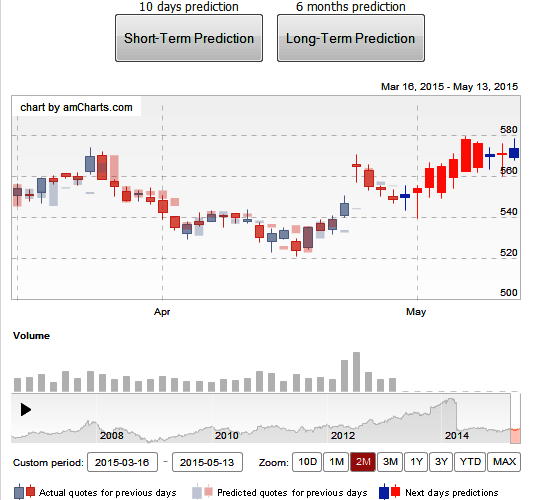 Salva
Salva


Salva
Salva
Salva